Glancey Rockwell & Associates continues to implement measures to keep our staff, clients and consultants safe and satisfied during this Covid-19 outbreak.
We are continuing to meet with clients and consultants via virtual meetings. We are available through email which may be the most effective way to communicate with our office; however, we are still available at our office number (208-345-0566) during working hours. If you have any questions or concerns during this time, please don't hesitate to contact our office.
We're all in this together – stay healthy and happy!
Working with Glancey Rockwell & Associates you will be working directly with the Principal Architects and Owners of our firm; utilizing our expertise and creativity to ensure a design that is efficient, constructible and cost effective. Our innovation with systems, designs and budgets will enable us to fulfill your vision that is built on time and on budget. Our goal, as your architect, is to provide complete and well-coordinated documents that result in quality bids, a smooth construction process, and as few change orders as possible. Glancey Rockwell & Associates is licensed in the states of Colorado, Idaho, Montana, Nevada, North Dakota, Oregon, Utah, Washington and Wyoming.
Located in Boise, Idaho, Glancey Rockwell & Associates provides design, planning and architecture services for a wide variety of both public and private clients. Glancey Rockwell & Associates is a full service architectural and design firm established in 2001 when principal architects James T. Glancey and Peter H. Rockwell combined their respective firms to provide greater resources and talent to our clients. We approach every project with the belief that good communication, an excellent team, and participation by all stakeholders in the design will produce the most successful project.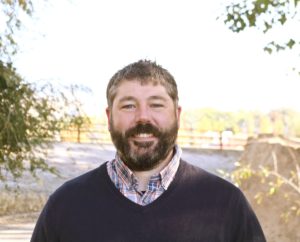 Announcing Newly Licensed Architect: David Glancey
Glancey Rockwell & Associates is proud to announce that David Glancey, LEED AP successfully completed his Architect Registration Examination (ARE) and is a newly licensed architect!
The ARE is administered by the National Council of Architectural Registration Boards (NCARB). The ARE is designed to assess aspects of architectural practice that affect the integrity, soundness, and health impact of a building. The exam also assesses an architect's responsibilities within firms, such as managing projects and coordinating the work of other professionals.
David joined Glancey Rockwell in 2015 and is an integral part of the firm and our architecture practice. David earned his Master of Architecture degree from University of Idaho in 2005. David was working as a Project Manager and has worked in all levels of architectural design from preliminary design through documentation and construction administration. He has worked on projects ranging from modest single-family homes and minor tenant improvements to free standing retail developments, airplane hangars, and large-scale multifamily developments.  Throughout his career, David has been responsible for the successful realization of hundreds of successful projects both big and small.
Congratulations, David!