Glancey Rockwell & Associates continues to implement measures to keep our staff, clients and consultants safe and satisfied during this Covid-19 outbreak.
We are continuing to meet with clients and consultants via virtual meetings. We are available through email which may be the most effective way to communicate with our office; however, we are still available at our office number (208-345-0566) during working hours. If you have any questions or concerns during this time, please don't hesitate to contact our office.
We're all in this together – stay healthy and happy!
Working with Glancey Rockwell & Associates you will be working directly with the Principal Architects and Owners of our firm; utilizing our expertise and creativity to ensure a design that is efficient, constructible and cost effective. Our innovation with systems, designs and budgets will enable us to fulfill your vision that is built on time and on budget. Our goal, as your architect, is to provide complete and well-coordinated documents that result in quality bids, a smooth construction process, and as few change orders as possible. Glancey Rockwell & Associates is licensed in the states of Colorado, Idaho, Montana, Nevada, North Dakota, Oregon, Utah, Washington and Wyoming.
Located in Boise, Idaho, Glancey Rockwell & Associates provides design, planning and architecture services for a wide variety of both public and private clients. Glancey Rockwell & Associates is a full service architectural and design firm established in 2001 when principal architects James T. Glancey and Peter H. Rockwell combined their respective firms to provide greater resources and talent to our clients. We approach every project with the belief that good communication, an excellent team, and participation by all stakeholders in the design will produce the most successful project.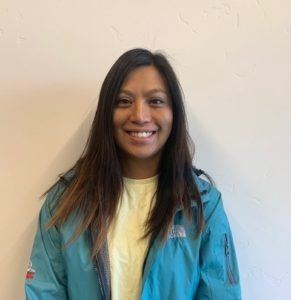 Welcoming the new addition to the GR team: Beniya Shakya
Glancey Rockwell & Associates is proud to announce that Beniya has joined the office in November of 2020 this last winter.
Beniya is from the capital of Nepal, Kathmandu. She got her Bachelor of Architecture from Nepal Engineering College and once graduated, worked at an architecture firm in Nepal for one and a half years. She then got accepted to University of Idaho and graduated with a Master of Architecture in 2020.
Beniya chose architecture as a field of study because her father owned a handicraft workshop as she grew up. The design and creation of jewelry is a similar process to architecture. Although Beniya was initially interested in the arts, her culture suggested something more technical. Of course, Beniya chose something she could have the best of both worlds in.
Traveling within the state of Idaho to explore the natural beauty it has to offer is what Beniya does in her free time. She says that she looks forward to learning the technical detailing that the States utilizes within the architecture field. The advanced wood detailing is something that especially interests Beniya because Nepal mostly uses concrete for their construction.
Welcome, Beniya!